A collection is defined as a group of similar things that you have deliberately acquired, usually over a period of time.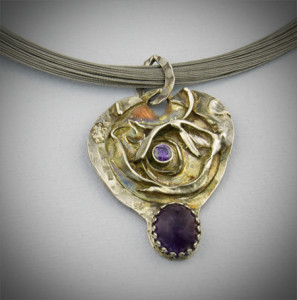 My jewelry designs for the most part are grouped into collections. When I first began designing, I played around with anything and everything. Then I began to notice patterns in what resonated with me. 
Sometimes this is as simple as absolutely loving a particular stone or design and creating a collection around that.  
Other times it is about a story or event in my life that affected me personally. I want to recreate the feelings in my work. 
Either way, a collection is the way I express myself through jewelry.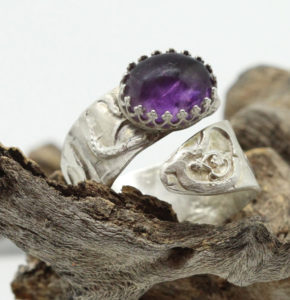 If you are already a fan you  know that these collections tend to evolve with time. What seemed so important to me a year ago, now tends to land in the background. I am already on to some new idea for a collection.  Isn't it Fun to be a designer?
Inside the Mind of a Jewelry Designer

 …  (my book about my journey into creativity) goes into more detail on many of my collections… highlighting processes used and photos.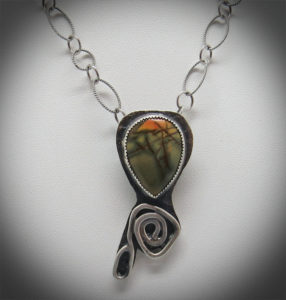 Dare to Dream is the collection that embodies our desire to dream. Our wish is to allow our dreams to permeate our existence, grow, expand, morph into even bigger dreams and become reality. Every design is a limited Edition of ONE.  The fusing process is like our dreams. It starts with a concept (in this case my idea for the piece) and then it takes its own leap into the final design; one that I could not have imagined or predicted. Dream Big and Take the Leap forward!
Sacred Spiral  Collection: The Spiral is an ancient symbol representing growth and evolution. It has been found in cave carvings, shells and even in the milky way. A spiral starts as a smaller, tight circle and expands quickly all the way to infinity!  Just like the spiral, each of our actions;a quick smile to a stranger, holding the door for someone, a kind word to a friend. These seem like a small gesture but the ripples of joy created is infinite.
As you probably have guessed, I am designing a brand new collection as we speak. I am excited about the designs. Check the web site or Facebook page for more updates.
Enter to win this Pendant: Now through August 16.  Good Luck!