"Inside The Mind of A Jewelry Designer" Provides Insight Into Developing An Artisan's Touch
I published this book in 2012 after deciding that I want to share my journey into creativity with others who may be experiencing  (or want to experience) their own transformation!
Key Points from my book:
~ Appreciating and celebrating the creative personality
~ Creating a passionate life
~ Increasing the innate powers of observation
~ Developing perspective that extends far beyond a career
~ Learning strategies for personal growth
~ Mastering the steps necessary to begin a creative journey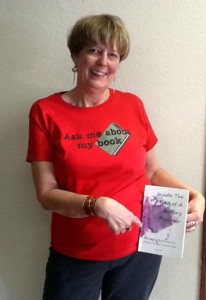 "Inside The Mind of A Jewelry Designer: Inspiration, Passion and The Journey to Your Creative Self" is available in

Paperback

,  

Kindle

,

Nook

 and

Autographed Copy

 versions.
BOOK REVIEWS:
Alene Geed is an execellent jewelry designer.  It's terrific that she has shared with the public how her mind works in such a creative manner.  She's actually left and right brained – a very talented lady.  This book is a gift to all of us artists and will motivate others to learn and capitalize on their talents as Alene has so effectively done in the wonderful book. I'm sure this book will help influence many talented people to take the next step in their own creative medium. Thanks to Alene for sharing this wonderful book – a must read.
Sandy Schenkat
We all have something we love to do and CREATIVITY is what kicks in when we are doing something we love. We are thriving as humans when we are creating and feeling passionate about something. This book is an easy and informative read about the creativity process that will leave you feeling good. It will make a wonderful holiday gift for my friends, too!
Marilyn Day
Excellent book from a very talented jewelry designer. This book not only tells of the life of a designer but also has real feelings of the writer as well. I would give this book an excellent rating and highly recommend it to everyone.
Carole
This is a MUST READ if you are at a stage in life where you are questioning why you are here, as I have often questioned.  If you are someone who has already discovered your "passion", this book will enhance your experience.  I also enjoyed the information about the different gems. I have several gem books (all good) …. but none give the exact information that I was really interested in, like this book does. I HIGHLY RECOMMEND this book, to enhance jewelry knowledge and/or to perfect or connect yourself to your personal passion.
Melanie
This author has inspired me to find the passion for letting my creative side blossom again! Don't let the title fool you, it is a great book for anyone who needs some positive reinforcement in their life.
Naomi A. Flink
When I saw the title, I expected a read that focused only on the creative process of the author's jewelry line, but there was much more to it than that. This book is a complicated and revealing look at the author's life journey which led her to becoming a jewelry designer at the peak of her conventional career, and an honest sharing of the life processes many of us experience on our own growth journeys… I am grateful for the privilege of reading about this very personal side of Alene Geed. Her revelations are inspiring to anyone, especially those of us who are creating a new life in mid-years. I especially enjoyed her descriptions of how her collections came to be named. A lovely read!
Biz Communicator
This is an easy read / quick read. And unexpectedly filled with information not just for jewelry design, but to get you in touch with your own creative side – to help you in any career. Loved hearing the stories – and then actually seeing the completed pieces! This would make a great gift for that "hard to find something for" person.
Phoenix Review
I have known Alene professionally for over ten years. When I found out that she had written a book about her jewelry design and her artistic process, I was excited to read it. Where many authors could have developed a similar book too clinical for their audience, learning about Alene's creative process is entertaining and introspective. As a bonus, she has included quality illustrations of her talent. Learning about her journey has given me pause to think about the influences in my own creativity, even though my outlet is in a different medium. If you want to find or revitalize your creativity, this book will be your inspiration!
Andrew S.
A delightful, thought provoking, easy read. I highly recommend this book. You will be surprised how it leads you to re-assess your life!!
Sandy Dickinson
This book takes you through the journey of a woman's self-reflection and discovery of life's joys as she lets go of self-imposed boundaries through her newly-found love of creating jewelry. You can feel the "high" she enjoys as she lets life take her to new levels of creativity in her jewelry design. Seeing her designs and reading the stories of the inspirations behind each is a bonus.
Janna M
I found this book extremely helpful — I tend to forget that my creative side influences the rest of me, and that if I'm not letting my creativity flow that I'm not fully present elsewhere. This was a quick, easy, read, but with enough "meat" to return to over and over. I would recommend this book to anyone (ANYONE) who is finding it hard to justify directing time and energy to creative pursuits, who feels there is "something" missing, or who has uttered the sentence "I'm just not creative!"
Jenifer Adams
This book is definitely a "keeper" in my library. I am a "crafter/artist" myself and found this book to be very inspirational. There were so many times while reading this book that I had "Ahh-ha" moments! It was such an easy read but so full of emotion. Alene was able to put in writing what I've always felt myself as a crafter, but not able to describe it in words. Each of her jewelry descriptions came to "life". When I "create" a card, it's not about the actual card itself, it's about the emotions and feelings that went into creating the piece. That's exactly what she does to create each piece of her jewelry masterpiece. This book, along with her own personal "journey" opened up my own personal "journey". Thank you Alene for sharing your emotions, humor, creativity with all of us. I can't say enough good things about this book. Except that each of my dearest crafter/artist friends will be receiving this book for the holidays. I can't wait to share it with them!
Julie S.