The color brown is a serious, down-to-earth and comforting color.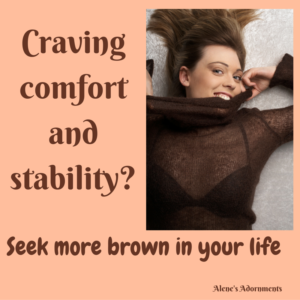 Officially brown is a mixture of red, yellow & blue. All shades (beige, taupe, tan, chocolate) tend to convey feelings of warmth and comfort.
Brown has been used in art since prehistoric times. Paintings of brown horses and other animals have been found on the walls of the Lascaux cave dating back about 17,300 years. The female figures in ancient Egyptian tomb paintings have brown skin, painted with umber.  Furthermore, in the Middle Ages brown robes were worn by monks of the Franciscan order, as a sign of their humility and poverty
Is brown your favorite color? If so you are..
a home body. You prefer your own home to outside social gatherings.

structured and dependable

stable and put family first

genuine and approachable.

drawn to the earth, most likely loving gardening and exploring the out of doors

.
Any negatives?? you probably tend to be very serious and are NOT spontaneous!
Most of all, brown is prevalent in the gem world. Many varieties of agate and jasper exhibit brown tones. Tigers Eye is my favorite brown gem.
Here's a sampling of some of my designs using brown as the primary color.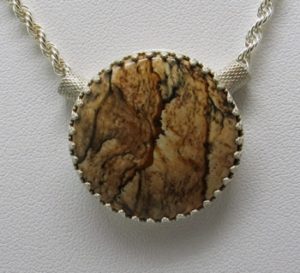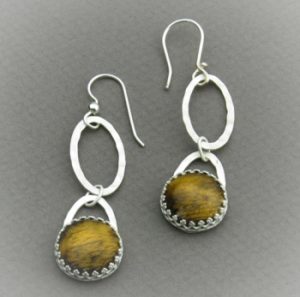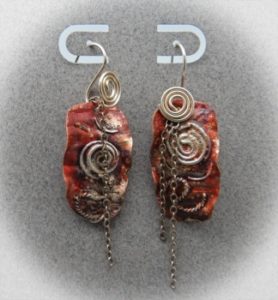 Picture Jasper Pendant
Check out my recent post on the color white. Is White Really a color?
Sign up Now to receive alerts from Alene   subscriber-only specials and discounts!