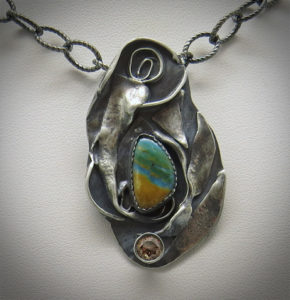 My very first experiment (after taking several classes) was one involving fusing metals to create a design. I got the idea from one of the books I found early on.  Getting Started Making Metal Jewelry by Mark Lareau.  FYI, this is a great beginners book for those interested in metals.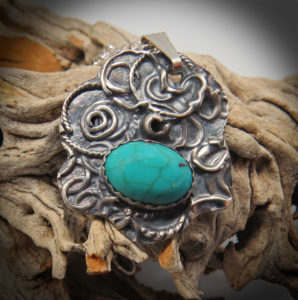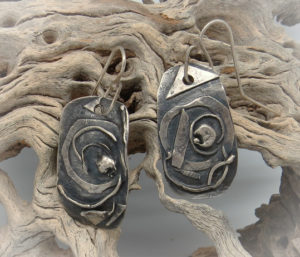 Mark suggested fusing several scraps of sterling onto a backing. I tried this and created my very own Picasso-esk piece.  Cool!  
This process has become a mainstay in my design process… I experiment constantly and am always amazed at the twists and turns the piece takes before the final design is ready. 
T
he fusing process is like our dreams… it starts with a concept (in this case my idea for the piece) and then it takes its own leap into the final design; one that I could not have imagined or predicted!
Fusing involves lots of HEAT in order to bring the metal to almost melting point. … Just like the path towards our dreams. We may experience 'heat' or obstacles along the way and yet our desire pushes us ahead.
See the full selection here. Wear your design to remind you to Dream Big and Take the leap forward.
Check out all the designs at Dare to Dream